Falconara Marittima
The principal center, where most of the associationís activities are conducted. It is located at Via del Consorzio, 2
The large room (120 square meters) is pleasant and perfect for concerts, exhibits and meetings.
There is literature available on Vincent Persichetti and his students, plus music material: sheet music, CDs, classical music videos and much more.
You are welcome to visit the center by appointment and during public events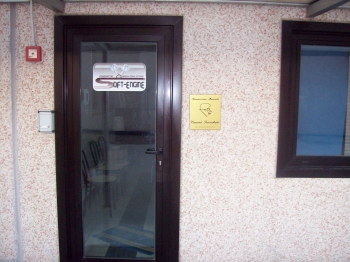 The center in Falconara Marittima (exterior)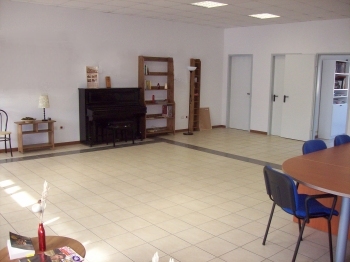 The concert and the meeting room
HOW TO REACH US
BY CAR: take highway "A-14", exit at "Ancona Nord" ("Ancona north") and turn left at the traffic light; then, follow the signs for the "Castelferretti - Falconara" industrial area. The center is near "Centro commerciale San Sebastiano", "Kikki's Bar" and "Soft-Engine"
BY TRAIN: to Ancona ("IC" or Eurostar category) or Falconara ("Regional" category). Take the "C" bus in the direction of "Chiaravalle" and get off at the Cityper stop.
BY AIRPLANE: the center is less than 1 Km from the Rafael Sanzio Airport of Ancona-Falconara. Click here to access the airport website.